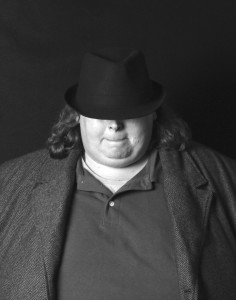 My name is Kristopher Bryce, and I am a screenwriter/ film and media specialist. I'm also a TV/film buff that enjoys all kinds of film and tv. I went back to school in 2009 starting from scratch with the goal of working in the film and TV industry. I graduated from Northwest State Community College in May of 2013 with a (AA) W/ a emphasis on Film Production and Creative Writing classes. I graduated from Arizona State University in December of 2016 with a (BA) in Film and Media Studies W/ a emphasis on screenwriting.
I plan on obtaining a Masters in TV/Film starting in 2017. In addition, I've taken online classes at Second City Theater in Chicago studying how to write Improve/sketch Comedy . I've also taken Arron Sorkin's Masterclass on Screenwriting and wrote/performed an (8) minute stand up comedy set at the Funny Bone in Perrysberg, Ohio.
I do freelance video and film jobs under the company name Blue 5ive Films. I striving daily to become a better and more entertaining writer and storyteller.